HIGH EFFICIENCY BRUSHLESS MOTORS





The new L15 Deluxe model is small, light, easily transportable, silent, and sports a futuristic design. It was created for small gardens which need a flawless, manicured cut and easy installation system. The efficient work cycles allow the lawn area to be covered rapidly and accurately. In addition, state-of-the-art processors, brushless motors, lithium-ion batteries and 18 cm blade allow the Ambrogio L15 Deluxe robot to manage up to 4 separate areas.
Equipped with Bluetooth connectivity, the robot can be programmed and managed locally via the Ambrogio Remote APP. Ambrogio L15 Deluxe is perfect for those who want a simple robot, with high technology locked up in only 42 cm and no more than 7 kg!


45% MAX PERMISSIBLE SLOPE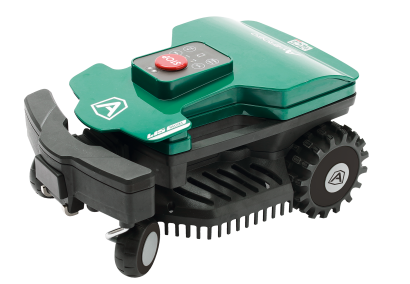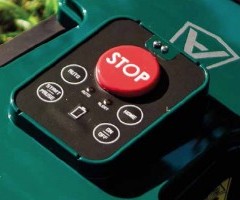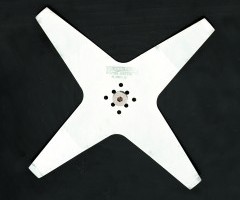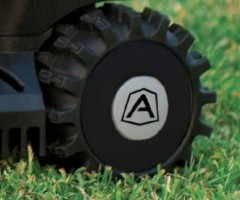 ACCESSORIES
Shelter Garage
POWER
Max sq.mt suggested (-20%)
600
Motor Type
Brushless
Lithium-Ion Battery (25,9V)
1×2.5Ah
Max. permissible Slope (%)
45%
Max Slope (%)
35%
Slope on the outer edge or perimeter wire (%)
20%
Average Working Time (h)
02:00
Recharge Mode
Contact
CUTTING SYSTEM
Blade Type
4 Point Star Blade
Cutting Width [cm]
18
Cutting Height (min-max) [mm]
25-70
Spiral Cutting System
Yes
"+Infinity" Cutting System
No
ZGS sensors (Grass-Drop off)
1
Eco Mode
Yes
Rain Sensor
No
Manageable Areas Including the Main
4
CONTROL DEVICES
User Interface
Keypad & LED
APP Control
Bluetooth
Bluetooth Receiver
Yes
Smart Assistant
Not Included – Optional Extra
AMICO
Optional
SAFETY
Pin Code
Pin Code via App
STANDARD EQUIPMENT FOR INSTALLATION
Perimeter Wire Length [m]
100
Fixing Nails
100
Charging Station
Yes
Cover Recharging Base
Optional
FEATURES
Weight with Batteries Incl. (Kg)
7.1
Robot Size (LxWxH)
420x290x220
Wheel Profile
Power Sound[dB(A)
59
Level of Protection
IPx5
Ambrogio Robot L15: small, gutsy and unique!
Ambrogio Robot L15 Deluxe | Installation Guide