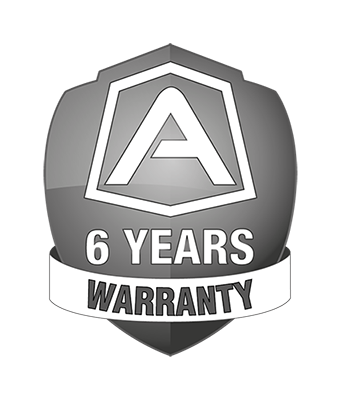 latest generation motherboard

SDM CUTTING SYSTEM (SATELLITE DYNAMIC MEMORY)


A powerful 10.35Ah battery paired with solid 36cm blade gives the 4.36 the largest cutting capacity in our NextLine range. This large chassis version is capable of regularly mowing and maintaining up to 6000m2 with a smooth contoured finish. The jointed deck design pivots to follow undulations in a lawn and maintain equal traction between both drive wheels at all times; even on slopes.
With the ULTRA PREMIUM Power Unit Kit, the robot is able to work for over 4 hours, up to 6,000 sqm. It is built around the ZCS Connect module that, together with GPS, Bluetooth and GSM technology, enables connection to the robot anytime and anywhere in total safety. It is possible to stop, start, monitor and exclude cutting areas for the robot at the touch of a button. Thanks to the Geofence Alarm, the system makes it possible to warn the user when the robot leaves the garden area. This way, you will always be aware of any movements that your Ambrogio 4.36 makes.
Read More
It is also fitted with a state-of-the-art antitheft system. Ambrogio 4.36 blade height adjustment is automated for precision and ease of use. ZCS technology is more user friendly and interactive: enabling the easier management of your lawn in a completely autonomous manner. It is also compatible with voice assistants (SMART ASSISTANT) and with AMICO to protect pets. … super smart Ambrogio! 4.0 series is the only line of robot lawnmowers that carries up to a 6-year limited warranty.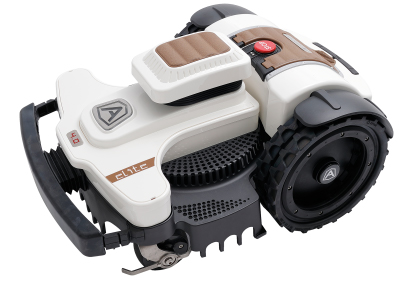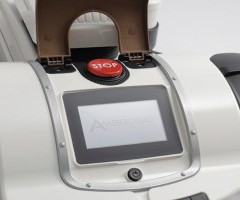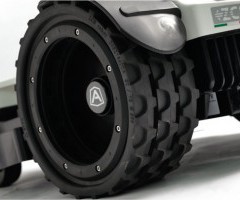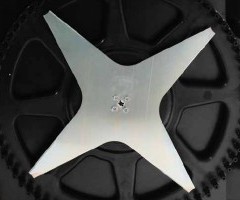 ACCESSORIES
Shelter Garage colour shiny black
Spike
| POWER | Ultra Premium |
| --- | --- |
| Max sq.mt suggested (-20%) | 6.000 m² |
| Motor Type | Brushless |
| Lithium-Ion Battery (25,9V) | 1×10.35Ah |
| Max. permissible Slope (%) | 45% |
| Max Slope (%) | 35% |
| Slope on the outer edge or perimeter wire (%) | 20% |
| Average Working Time (h) | 04:00 |
| Recharge Mode | Contact |
CUTTING SYSTEM
Blade Type
4 Point Star Blade
Cutting Width [cm]
36
Cutting Height (min-max) [mm]
20-65
Spiral Cutting System
Yes
'SDM' Cut
Yes
"+Infinity" Cutting System
Yes
Self Levelling
Yes
Eco Mode
Yes
Rain Sensor
Yes
Manageable Areas Including the Main
8
CONTROL DEVICES
User Interface
Display Touch
APP Control
Bluetooth-GSM
Bluetooth Receiver
Yes
Smart Assistant
Included in ZCS Connect
AMICO
Optional
SAFETY
Pin Code
Pin &  GeoFence
STANDARD EQUIPMENT FOR INSTALLATION
Perimeter Wire Length [m]
0
Fixing Nails
20
Charging Station
Yes
Cover Recharging Base
Optional
| FEATURES | Ultra Premium |
| --- | --- |
| Weight with Batteries Incl. (Kg) | 15.5 |
| Robot Size (LxWxH) | 635x464x330 |
| Power Sound [db(A)] | 65 |
| Level of Protection | IPx5 |
| Wheel Profile | Flex Rubber |