AMBROGIO ROBOT
Automatic Lawn Mower
Ambrogio Robot
Automatic Lawnmower
Ambrogio robot is the automatic lawnmower that takes care of the lawn completely on its own and in total safety. It is the ideal solution for those who want a fantastic lawn and more free time. Ambrogio is the perfect ally to manage any type of garden every day: from small residential gardens, simple and complex, up to larger gardens, parkland areas and sports fields. Ambrogio Robot means mowing excellence, professionalism, technological innovation and respect for the environment.
Ambrogio Robot speaks the language of the future and makes our lives easier: it gives you the time and freedom to enjoy your garden and outdoor life to the fullest, even away from home. Thanks to ZCS smart technologies it is possible to control and manage the robot wherever you are. Ambrogio is integrated with voice assistants for requesting information statistics and for giving commands.
Ambrogio Robot comes in 3 lines to meet the most diverse needs:
GREEN LINE
Simple and intuitive
PRO LINE
technologically advanced for professional use
NEXT LINE
Innovative, smart, modular, and future-proof
6 good reasons for a truly ecofriendly,
smart and Made in Italy choice.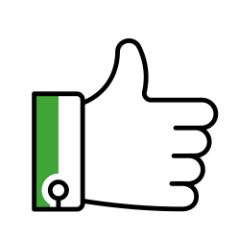 Discover the feeling of freedom and respect for nature.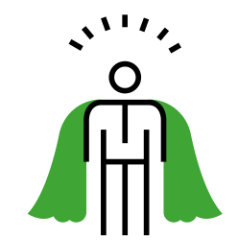 Be carefree to fully enjoy your perfectly maintained garden.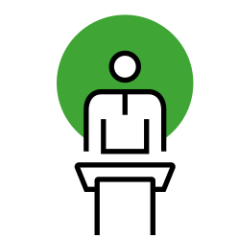 Because you are the centre of your projects.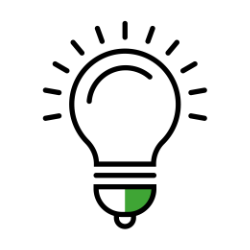 Make technology and innovation serve your daily life.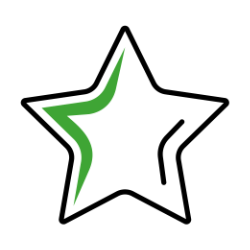 For those who love style in every detail.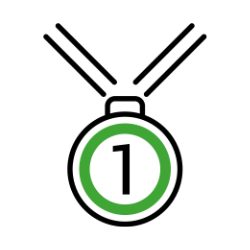 You can count on us and rely on robot specialists.
Forget about the drudgery of grass disposal and rediscover the beauty of your garden.
The GREEN line was designed to allow you to benefit from all the advantages offered by Ambrogio's simple and innovative technology.
All models in the line come with brushless motors that ensure excellent cutting and turf nutrition – resulting in a greener, lusher, and healthier lawn in a completely eco-friendly way. The models are compact for small gardens and are able to handle the most difficult slopes and manage up to 4 separate cutting areas.
SIMPLE & ECO-FRIENDLY
Silent and eco-friendly with easy and intuitive management.
SMALL & SAFE
Designed for small and medium sized gardens and to move with agility in complete safety.
BLUETOOTH & APP
All the GREEN line models can be managed and updated from the Ambrogio Remote App.
PET FRIENDLY (AMICO)
Ambrogio is friendly to all animals and respects their need for space.
Effortlessly enjoy a beautiful, well-tended lawn brought with to you with the latest technologies: perfectly cut grass when and how you want it, plus full-time management of the robot relying on efficient and user-friendly technology.
AUTONOMOUS & EFFICIENT
Ambrogio does not need to work continuously in repeated cycles during the day and night. Powerful batteries and a versatile, clever program allow Ambrogio to rest all night and part of the day (or vice versa according to the owner's needs).
HIGH PERFORMANCE & MAXIMUM PRECISION
Ambrogio easily handles the most difficult slopes. The stainless-steel blades ensure precise cutting on any type of grassy surface.
SMART & USER-FRIENDLY
Ambrogio is able to work in multiple situations and weather conditions. Active rain sensors can return the robot to the charging station in the event of rain thus helping to preserve the quality of the grass. Sensors can be switched on or off as desired.
mbrogio is a real smart product; hyper connectivity to Cloud via the Internet.
LATEST GENERATION MOTHERBOARD
Ultra-fast data processors with efficient low power consumption.
TOUCH DISPLAY
The interactive, intuitive touchscreen display and graphic interface to the operating system allows programming at your fingertips.
BLUETOOTH & GSM
Communication technology allows software updates and full control of the robot at close range.
ZCS CONNECT
The ZCS Connect module with GPS and GSM allows you to connect to the robot anytime and anywhere (with your smartphone or tablet).
SMART ASSISTANT
The models equipped with ZCS Connect can interact with the user thanks to the new SMART ASSISTANT function (compatible with Siri, Google Home, and Alexa).
The revolutionary NEXT Line was born in the era of digital technology, of Internet of Things, and Cloud Connectivity, but also of the customization and flexibility of smart products. The Z (post-millennial) generation of ZCS robotic lawnmowers was designed to anticipate future needs in lawn mowing and autonomous and controlled management.
HIGHLY TECHNOLOGICAL & CONNECTED
New on-board smart technologies make it possible to manage and control the robot wherever the user is located. Features: – Hyper connected in the Cloud via Internet; Touch Display; Remote management, control and monitoring thanks to the App which is compatible with your smart speaker voice assistant.
RELIABILITY & WARRANTY
High quality materials, solid and reliable structure. High performances with maximum reliability. Limited Warranty of up to 6 years* available (only for 4.0 and 4.36 models).
MODULAR & CUSTOMISABLE
The NEXT Line features a modular design, articulated, and adaptable to different lawn needs. They are intuitive, with brushless motors and wheels with rubberized profiles. Ideal for medium-sized spaces, they can be adapted to smaller or larger lawns with the use of different optional Power Unit Kits.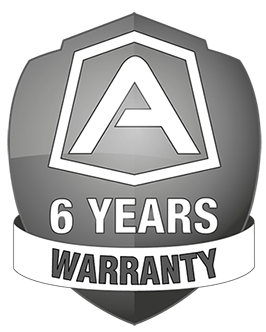 Zucchetti Centro Sistemi extends, on the Ambrogio 4.0 Basic and Elite and on the Ambrogio 4.36, the warranty up to 6 years!
2 year warranty covering the conditions and limitations stated in the warranty booklet + 4 year extension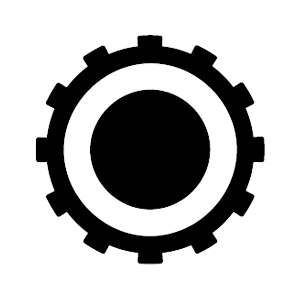 To the warranty covering plastic components that are not subject to wear and tear against any manufacturing defects.

To the warranty covering electronic components excluding the limitations specified in the warranty booklet.

To the warranty covering cutting and propulsion motors limited up to 5,000 hours of operation.